Mad About Math - Keith Michael Johnson.com
May 21, 2022
Mad About Math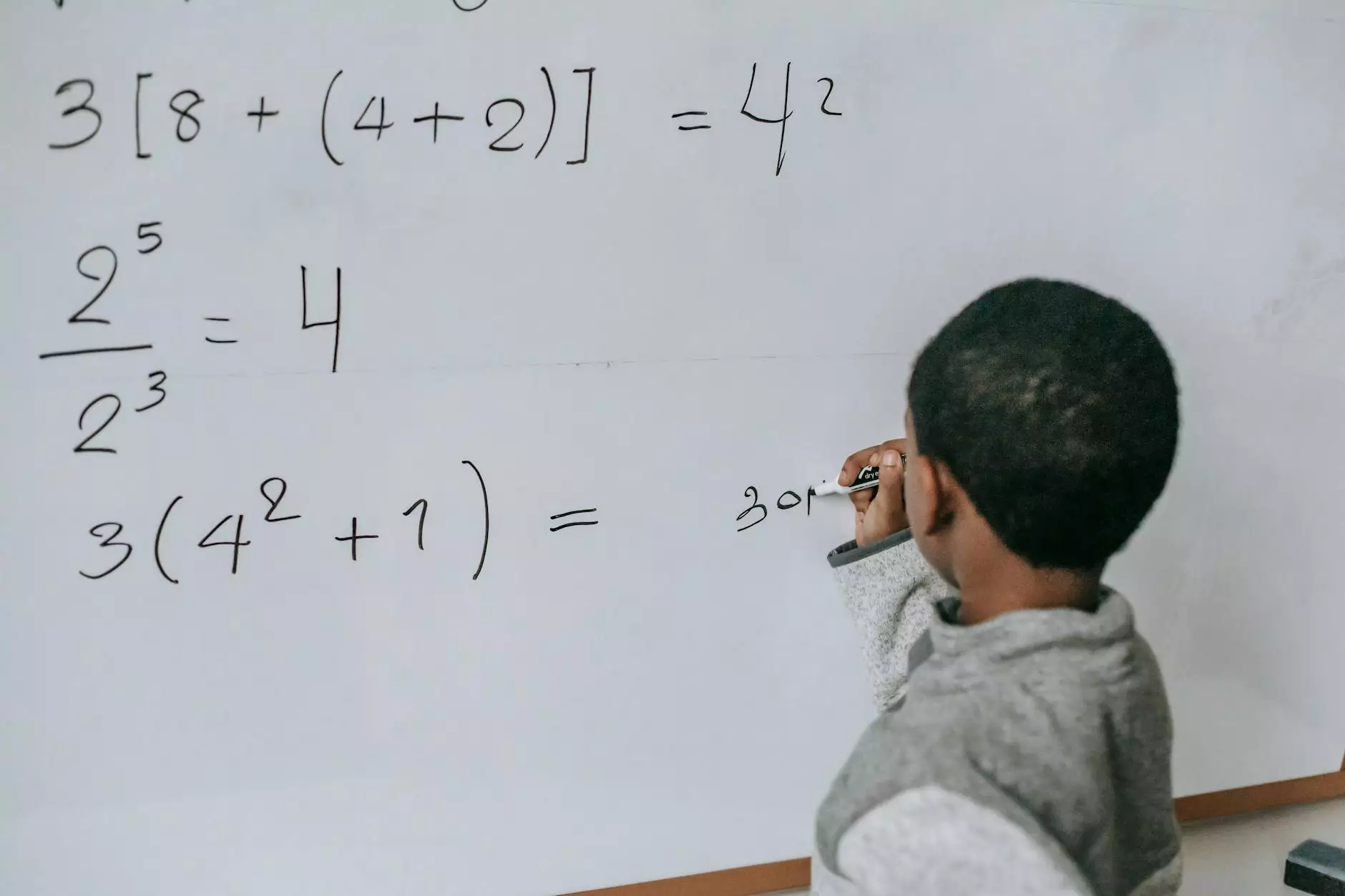 Unlock Your Math Potential with Keith Johnson-Educational & Family Programs
Welcome to Mad About Math – your go-to resource for all things math-related. Here at Keith Johnson-Educational & Family Programs, we are passionate about fostering a love for mathematics and empowering learners of all ages to unleash their math potential. With our wealth of educational programs and resources, we aim to make math an enjoyable and accessible subject for everyone.
Why Choose Mad About Math?
At Mad About Math, we understand the unique challenges that learners face when it comes to mathematics. We believe that every student has the ability to excel in math, and we are committed to providing the necessary tools and support to make this a reality. Here's why countless individuals and families choose Mad About Math:
Comprehensive Math Programs
Our range of comprehensive math programs covers various grade levels and topics, ensuring that there is something for everyone. From foundational concepts to advanced problem-solving techniques, our programs are designed to cater to different learning styles and abilities.
Experienced and Dedicated Instructors
With Mad About Math, you can rest assured that you will be learning from the best. Our instructors are highly experienced in teaching mathematics and are passionate about helping students succeed. They employ innovative teaching methods to make math engaging and relatable for learners.
Hands-On Learning Experiences
We believe that math is best learned through hands-on experiences. That's why our programs incorporate interactive activities, real-world examples, and problem-solving tasks to make math come alive. We want learners to see the practical applications of math in their everyday lives.
Customizable Learning Paths
No two learners are alike, and that's why we offer customizable learning paths. Whether you need additional support in a specific math concept or want to accelerate your learning, our programs can be tailored to meet your individual needs. We believe in empowering learners to take ownership of their math journey.
Explore Our Range of Math Programs and Resources
Mad About Math offers a diverse selection of math programs and resources designed to inspire and engage learners of all ages. Here are some of the key offerings:
Math Enrichment Programs
Advanced Problem-Solving
Math Olympiad Preparation
Algebra and Geometry Mastery
Number Sense Development
Tutoring Services
Our highly qualified tutors provide one-on-one instruction to address individual learning needs. Whether you're struggling with a particular math topic or aiming for top grades, our tutors are here to guide you every step of the way.
Online Math Resources
Explore our collection of online math resources, including interactive games, worksheets, and practice problems. These resources are designed to reinforce math concepts and provide additional practice for independent learning.
Parent Resources
We believe in fostering a strong home-school connection. Our parent resources offer valuable tips and strategies to support your child's math learning journey. Stay updated with the latest educational trends and gain insights into effective math instruction methods.
Contact Us Today
Ready to embark on your math learning journey? Contact Mad About Math - Keith Michael Johnson.com today to learn more about our programs and resources. Together, we can unlock your math potential and make math an exciting adventure!